阿联酋航空公司北京办事处招聘销售岗位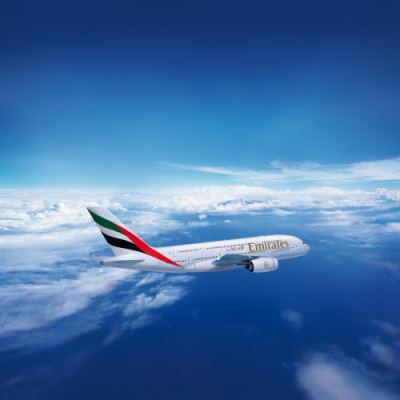 1, Job Title: Sales Executive 销售代表
Job Outline
• To achieve sales of the Company's products through an assigned group of retail outlets and commercial houses.
• To ensure that set volume targets are achieved within prescribed time limits and contribute to total area achievement.
• To achieve the greatest possible return to the company from the use of promotional funds and to deploy display material and point of sales aids to generate the greatest impact on the customer.
• To evaluate and report all changed situations, trade and competitive activity to ensure Company maintains market awareness.
• To enhance relationships with all colleagues in assigned outlets and commercial houses and to motivate them in all matters affecting the Company's business.
• To complete administration accurately and effectively.
Qualifications
• Degree Holder
Experience
• Minimum of 5 years' experience /training in sales with a recognized airline or travel agency.
• Have management experience at a junior level, and be prepared to act on their own initiative.
• Have a pleasant, outgoing personality and good inter-personal skills.
• Should possess a valid local driving license
• Good knowledge of the local travel markets.
• Thorough knowledge of MS Office applications.
CV pls link to: https://www.emiratesgroupcareers.com/search-and-apply/189902
2, Job Title: Corporate Sales Manager – China 中国区大客户销售经理
Job Outline
• Clearly define, document and implement a Corporate Sales Strategy to acquire accounts as per the target set.
• Develop key Corporate Accounts, draw an annual Account Development plan, continually evaluate and analyse performance of these accounts and ensure that the plan is implemented. Develop and evaluate corporate deal proposals based on traffic potential, seasonality, competition etc., and advice a course of action ensuring incremental revenue.
• Monitor market trends and competitor activities with a view to providing a higher standard of service to Corporate Clients in order to sustain and improve market share. Advice the VP of the market situation based on information received and assist in the development of new products, pricing strategies and ways to counter competition.
• Implement the sales philosophy, including policies, sales quotas and goals in agreement with VP to achieve the short and long-term revenue growth strategy for corporates. Analyse the strengths, weakness, opportunities and threats of situations and develop long-term approaches and objectives based on the above findings and identify corporate businesses with potential for further growth.
• Develop and implement consistent and appropriate sales and promotion plans customized for corporate accounts to increase revenue from them. Co-ordinate the distribution of quality marketing and promotional collateral and material. Participate in the preparation of operating budgets for the department. Manage sales and promotion activities within approved budgets, according to management policies and guidelines to maximise the usage of resources, controlling costs and increasing profitability.
• To assist in the development of value-added products for implementation in the local market in order to further optimize and enhance revenue
• In coordination with the Sales Managers, ensure that all corporate accounts are prioritised, regularly visited and professionally handled by the sales team to increase revenue and gain market share. Provide and maintain a high standard of customer service and develop appropriate work procedures to ensure best service to the customer. Ensure that existing business is retained by developing, maintaining and improving long term relationships with the corporate clients.
• Resolve operational and reservations issues from corporates related product or disruptions or customer complaints involving individual sales personnel
• To prepare weekly, monthly and annual sales reports and constant monitoring of market trends and competitor activities in order to ensure that Head Office is kept informed of local conditions.
• To liaise with marketing and tariff units and other passenger service related departments and all station Sales Manager of Emirates to ensure well integrated sales effort.
Qualifications:
Degree or Honours (12+3 or equivalent) in Sales/Marketing field
Knowledge/skills:
• Proven track record in the leisure industry of which minimum 3 years should be at a management level.
• Expertise in selling of airline, tour operators or hotel products, together with an excellent knowledge of geography and a clear understanding of the tourism industry. Sound knowledge of MS office applications and any tour operating software will be an advantage.
• An excellent track record in developing, implementing and controlling budgets.
• Should be an analytical thinker with a high degree of initiative to keep pace with market trends and develop appropriate innovative strategies.
• Good knowledge of the local travel market.
• A proven ability to negotiate and work within a multi-national and a multi-cultural environment.
CV pls link to: https://www.emiratesgroupcareers.com/search-and-apply/130321
Interested candidates please register here with Beijing FASCO.