香港航空有限公司北京办事处招聘机场客服主管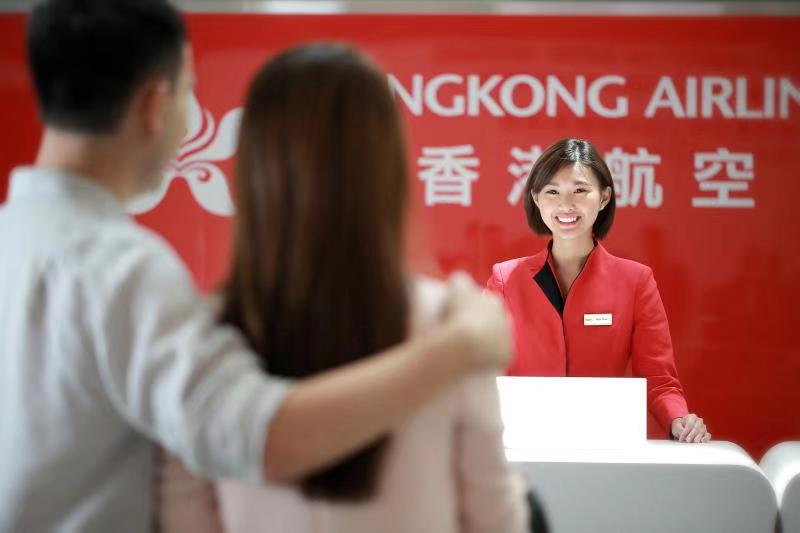 Supervisor Airport Services | Hong Kong Airlines | Beijing
About Hong Kong Airlines:
Established in 2006, Hong Kong Airlines is a full-service airline firmly rooted in Hong Kong. The airline flies to nearly 40 destinations across Asia Pacific and North America, and currently maintains 85 interline and 20 codeshare agreements with multiple airline partners and ferry service providers. Hong Kong Airlines operates one of the youngest fleets in the world. It has been awarded the internationally acclaimed four-star rating from Skytrax since 2011.
Job Description:
1.evaluate station staff performance
2.ensure flights are operated in safety manners
3.ensure good customer service is carried out on daily basis
4.coordinate with airport authorities, catering, crew hotel for various issue
5.ensure that decisions are made within established company standards
6.Pre-arrange and assist for concerned department from head office before & during their station audit trip
7.Ensure GHA compile with company standard when performing their pre-flight editing / seat control and post flight duties
8.Report to headquarter about stations performance and accountable to their staff's performance
Requirements:
1.Tertiary education or equivalent, a Bachelor degree holder and CET-4 will be an advantage
2.Minimum 4 years airport services working experience. 1 year or above supervisory experience is preferred.
3.Able to work independently under high pressure
4.Customer-oriented with excellent communication and presentation skills
5.Fluency in English and local language (both written and oral) are required. Able to communicate in Cantonese and Mandarin will be an advantage
6.Proficient in MS Excel, Word and PPT
7.Willing to take shift duties
If you are interested in this position, please send your resume to hrachina@hkairlines.com for application, thanks.
Motivated candidates please register here with Beijing FASCO. 有意者请有意者请点击这里在北京FASCO注册